Buying a Home in Central Kentucky
Finding and purchasing a home that will meet your needs is a significant and often stressful time. Our goal is to make this transition as smooth as possible. We are experts in the area, and once we learn what it is that you're looking for, finding your dream home is simple.
Before you start looking for a home you should ask yourself a few questions:
Where do you want to live? Are there particular neighborhoods or communities that you like?
What kind of house would you like (need)? Are you looking for a particular style? How many bedrooms and bathrooms do you want?
Is a home office a necessity? Do you need a bonus room or flex-room?
Do you entertain often? Is a home suitable for entertaining something you're looking for?
Do you want a yard, pool, or a gated community?
Have you determined your price range or consulted a lender to determine the best price range?
When Carol is focused on your personal goals and needs she is dedicated to providing you with the resources and information you need to make an informed decision about your next real estate investment. Buying a home is an exciting, life changing adventure. Call Carol and let her be a part of it.
I have a FREE booklet that I would like to share with you:
I would be delighted to send you a FREE copy, and meet with you to answer any questions that you may have about the process. To request your FREE copy containing valuable information, please fill out the contact form below.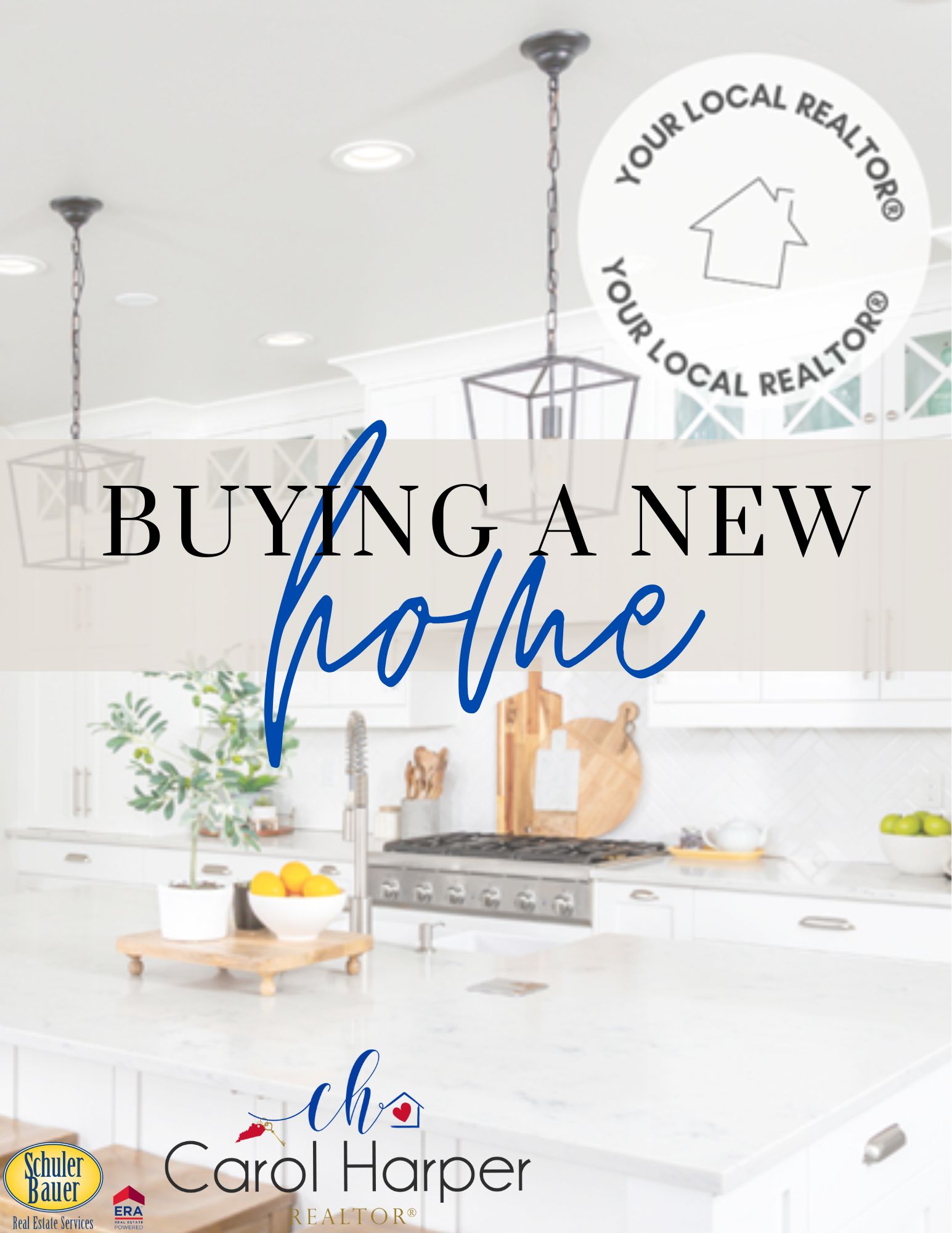 Request your FREE booklet: Buying A New Home
Elizabethtown Area
Featured Searches
What's My Home Worth
Get Pre-Approved
Relocation Guide